Enhance your
Twitch chat's
viewing experience
Welcome to LoLRankBot, an advanced bot for Twitch for Riot Games including League of Legends, Teamfight Tactics and VALORANT
Control Panel
Documentation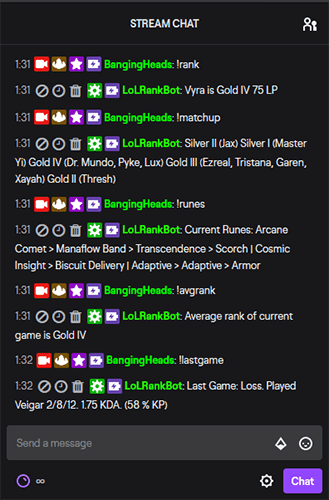 Built for streamers
Our control panel makes it easy to manage bot commands from the LolRankBot website.
Completely Free
All features brought to you for absolutely free. No catches, no gotchas, no secrets.
API Access
Don't want another bot in your channel? Our API allows for you to use any bot of your choice with our commands.